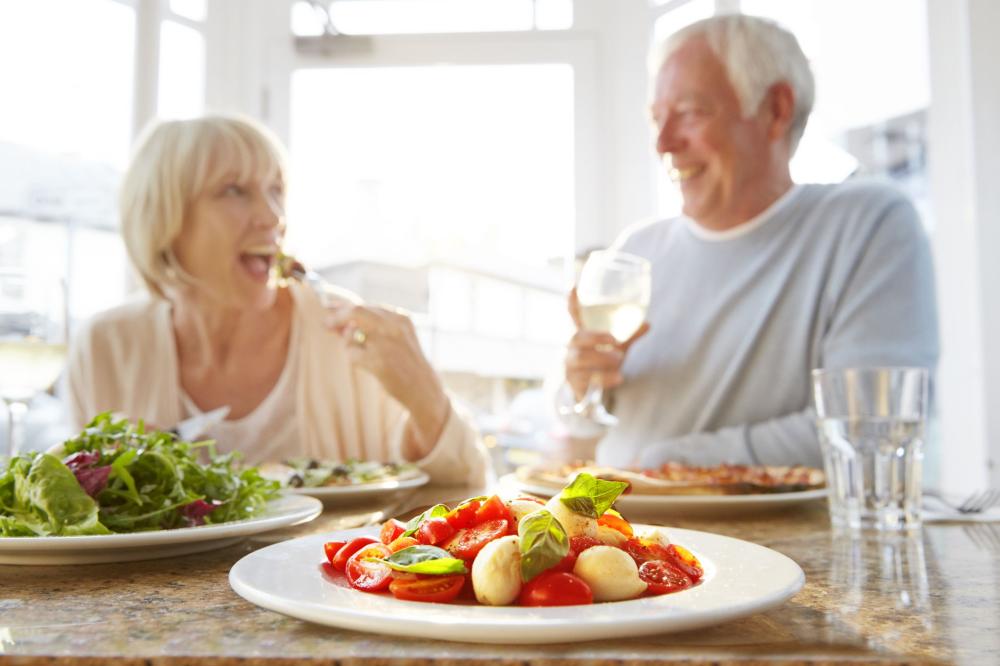 The nutritional needs of older adults differ to some extent compared to other groups of adults. This creates reasons, as will be cited below, due to which they receive special interest in the matter of nutrition.
• Aging causes progressive, irreversible changes in the body's biology, which vary significantly between individuals and require individualized intervention.
• Scientific studies are trying to clarify the value of nutrition for the elderly and focus on increasing life expectancy.
• Also biological changes cause pathological conditions and depend on the way of eating.
• In the third age, the somatometric parameters are affected and we have a decrease in height, a decrease in weight and a decrease in muscle mass which are caused by malnutrition.
• The changes in the gastrointestinal system significantly affect the nutritional status of this population and the most important thing is that it presents difficulty in swallowing food.
• The functioning of the nervous system and sensory organs is related to nutrition. Sensory impairment depends on low nutrient intake.
• Finally, socio-economic and psychological parameters are related to the nutritional status of the elderly.
Special attention is required to structure a nutritional program for the elderly, because it affects their emotional health. It is therefore necessary to pay particular attention and that the changes in their habits be slow with the aim, in addition to improving their diet, not to negatively affect their psychosocial characteristics.
Consult a specialist for a better quality of life.
Back